UPGRADE
Build your book with StyleSeat
Grow your revenue, meet more clients and keep them coming back.

Keep your seat filled with StyleSeat
---
GROW YOUR REVENUE
Accept mobile payments and set a no-show policy that works for your business.
MEET MORE CLIENTS
Let StyleSeat market your business and send you new clients in return for a one-time referral fee.
KEEP CLIENTS COMING BACK
Automated appointment reminders, newsletters and custom marketing keep your clients coming back.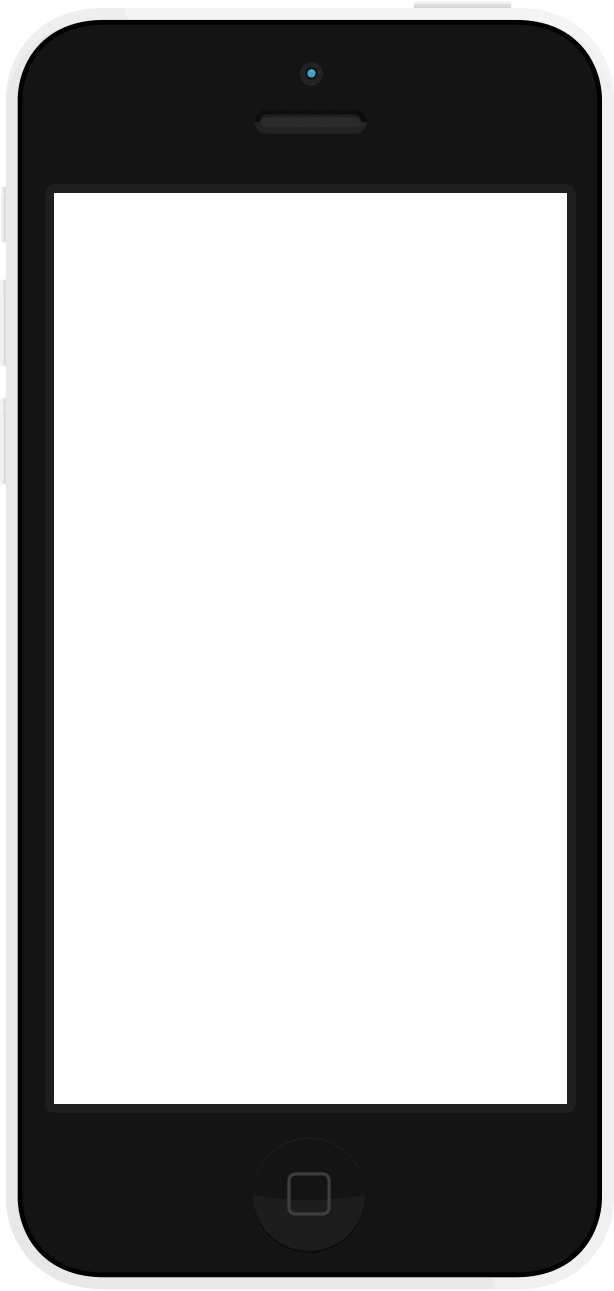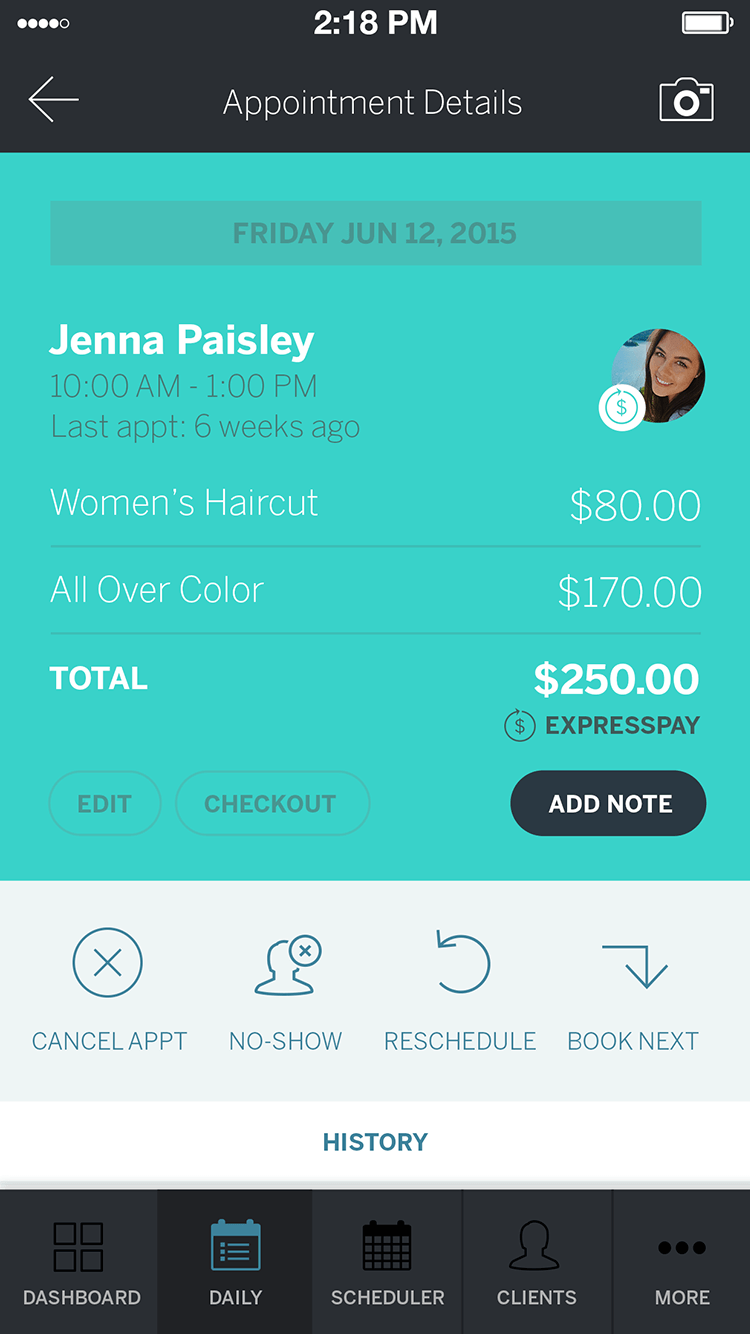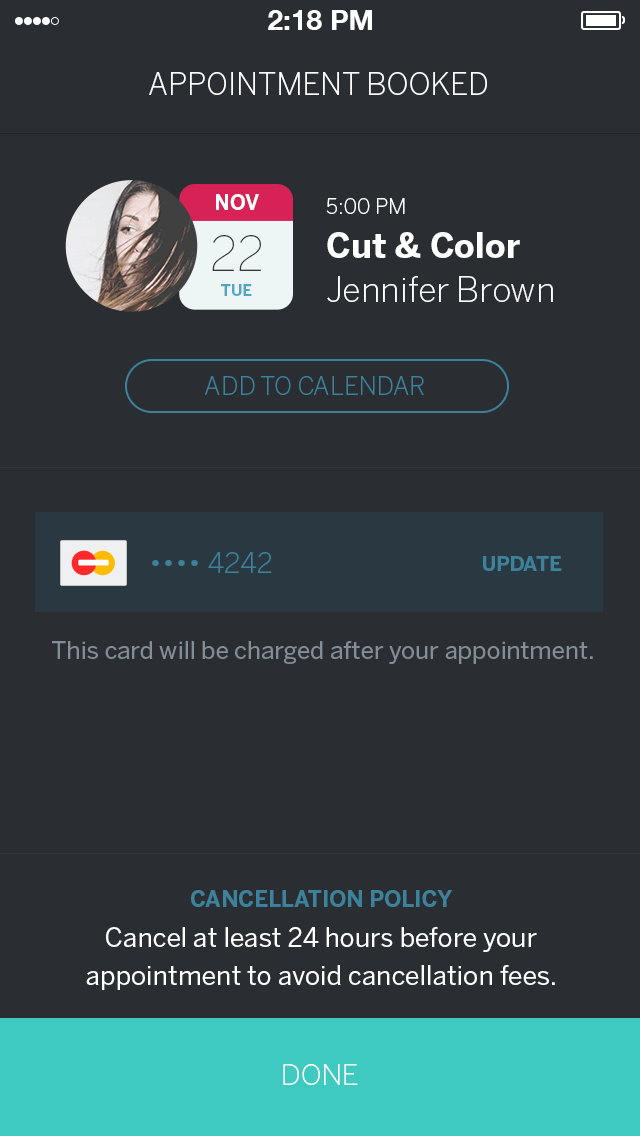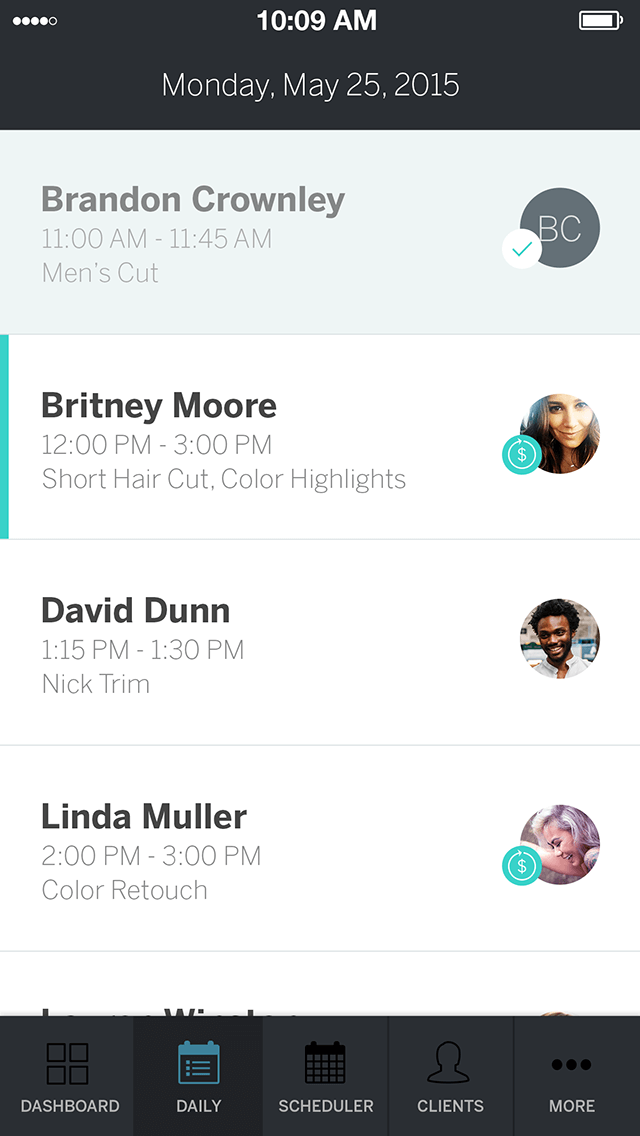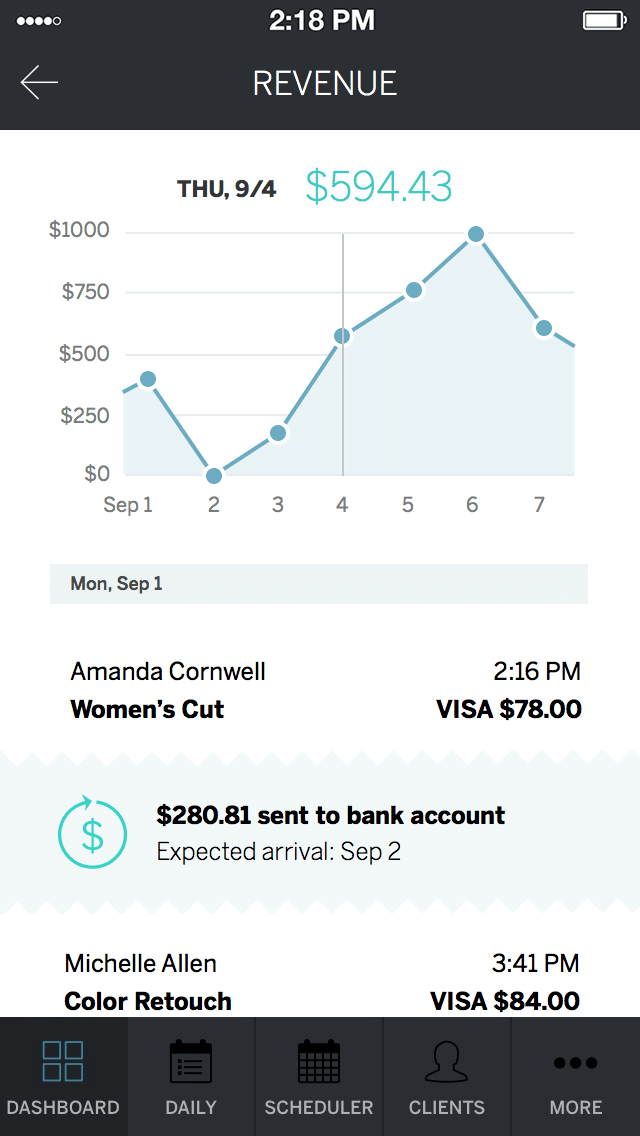 How it works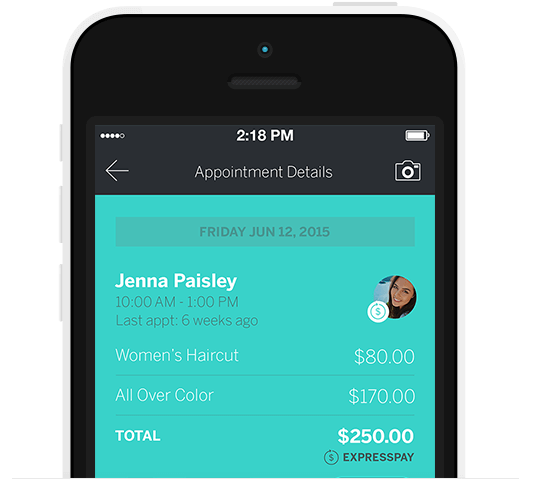 Meet new clients
We market your business. For each new client we deliver, we split the first appointment charge 50/50 with you. This is a one time referral fee then the client is yours forever.
---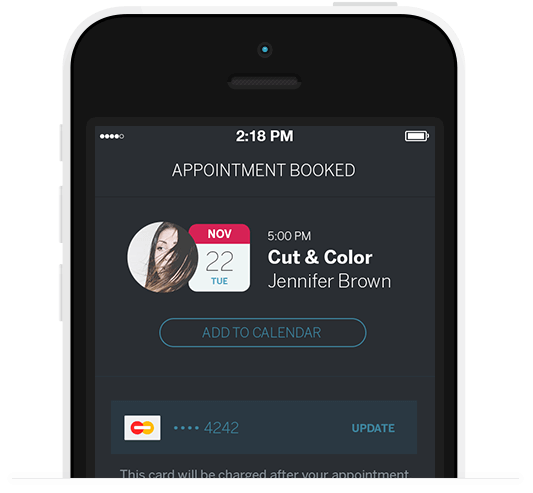 Simplify your payments
With StyleSeat payments, clients provide their credit card details at booking so you can check them out with ease. Clients love it and you save time. Even better? No show and late cancellation fees protect your time.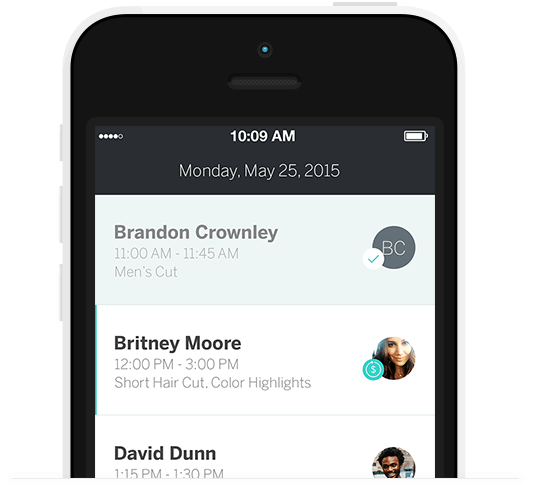 Keep clients coming back
Send automated marketing so clients book their next appointment with you. On average, stylists receive 27 extra bookings per month through StyleSeat client communications.
---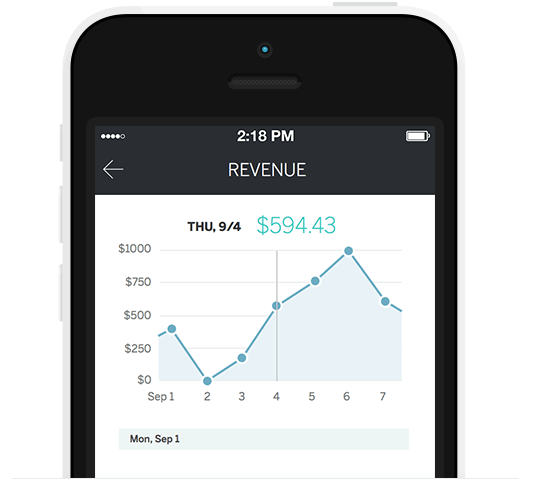 See your business grow
Know how your business is doing with a simple dashboard you'll actually use. View your sales, appointments booked, and upcoming deposits to your bank account.
Learn more about ExpressPay for Clients
Start growing your business today
Frequently Asked Questions
What does this program offer me?

StyleSeat will help you meet new clients and grow your business by actively marketing your profile to potential clients, both on and off StyleSeat. This program also includes no-show protection, touchless payments, and advanced online scheduling. We developed this program after speaking with many stylists and hearing about the challenges they faced in meeting new clients.

How is this different from a daily deal site?

The StyleSeat experience is fundamentally different. We introduce you to high-quality clients willing to pay the full value of your service. After the appointment, we offer free client communications to remind clients to book their next appointment with you. We find that more than 70% of clients rebook with their StyleSeat pro as compared to daily deal sites which have a very low retention rate. Most daily deal sites heavily discount your service in order to get a lot of new clients in the door. As a result, they typically attract clients who are simply looking for a deal and have no intention of coming back to you in the future and paying full price. So while daily deal sites might deliver on their promise to bring in new business, very few clients are retained.

I already receive new clients through StyleSeat. Why should I sign up for this program?

This is a new way to boost your StyleSeat profile and to get in front of even more clients who would not otherwise discover you. This program is designed for any stylist looking to meet new clients and grow their business.

Who is eligible for this program?

This program is meant for any professional looking for new clients! To be eligible, make sure that your profile is complete and you have turned on online booking for clients. Also, prepare to process payments through StyleSeat.

How does this program work?

StyleSeat markets your business across the web. For each new client delivered, StyleSeat splits the first appointment fee with you 50/50. The new client is then yours forever! StyleSeat covers the payment processing fee for new clients delivered through this program.

How will I know which appointments come through this program?

You will be notified each time StyleSeat sends you a new client subject to the one-time referral fee. We will send you an SMS prior to your appointment which will remind you that the client must be checked out through StyleSeat. In addition, these appointments will have a blue icon next to their name on your Revenue tab.

How can StyleSeat tell if a client is new and came from StyleSeat?

We have a sophisticated tracking system in place to identify new clients as a result of our marketing efforts. This includes an advanced algorithm, client feedback and checks against your current client list. It is important to sync your StyleSeat client list with your personal contacts.

What should I do if I do not agree that the client came from StyleSeat?

How does the client pay me?

Payment will be accepted through StyleSeat's payment system, ExpressPay. When a new client books with you, they will be required to enter credit card information. After the appointment, we will charge the card on file. Half of the service fee will go to you, and the other half to StyleSeat. StyleSeat covers the credit card processing fee.

Do I have to process payments through StyleSeat in order to be eligible for this new program?

All payments for first-time appointments from new clients delivered through this program must be processed through StyleSeat. Payments for future appointments are not required to be processed through StyleSeat.

Does the client know that StyleSeat is charging a referral fee on their appointment?

No. This program is invisible to the client.

After the first appointment, who "owns" the relationship with the client?

When a client re-books with you for the second time, they are considered your client! We will not direct your client to other professionals that offer the same service as you. For example, if you are a hair stylist, we may recommend that your client visit a StyleSeat manicurist.

Sounds great! I'm signing up today. When will I start to receive new clients?

Sign up today and stay tuned! We will be marketing your business and delivering new clients gradually in the coming months. We will notify you as soon as we have a new client for you.

How can I stand out from other pros in my area who sign up for this?

We encourage clients to book with professionals who have amazing profiles. Separate yourself from the pack by adding client recommendations, appointments, gallery photos and by processing payments through StyleSeat. Also, we specifically target clients that are in close proximity to you, and looking for the services that you specialize in.

Can I turn this off if I don't like it?

If you do not want to receive new clients from StyleSeat, please contact us at info@styleseat.com

How much does this cost?

For every new client delivered, StyleSeat splits the first appointment fee (excluding product, tip and tax) with you as a one-time, 50% referral fee. All future appointment fees are all yours.

What will happen if the first appointment booked is $0 consultation?

StyleSeat will charge 50% of the first paid appointment processed through StyleSeat. If the first appointment is a $0 consultation, then StyleSeat will take the 50% cut from the second appointment booked.

Is the referral fee the same for all service types?

Yes. Currently, the one-time referral fee is 50% for all service types.

Is there a cap to the referral fee? What is the maximum that I would pay?

The maximum referral fee is $150 which would be charged for all service fees worth $300 or more. For example, if the service fee is $400, the referral fee will be capped at $150.