SIGN UP
Grow your business
Introducing ExpressPay, an easy seamless checkout experience.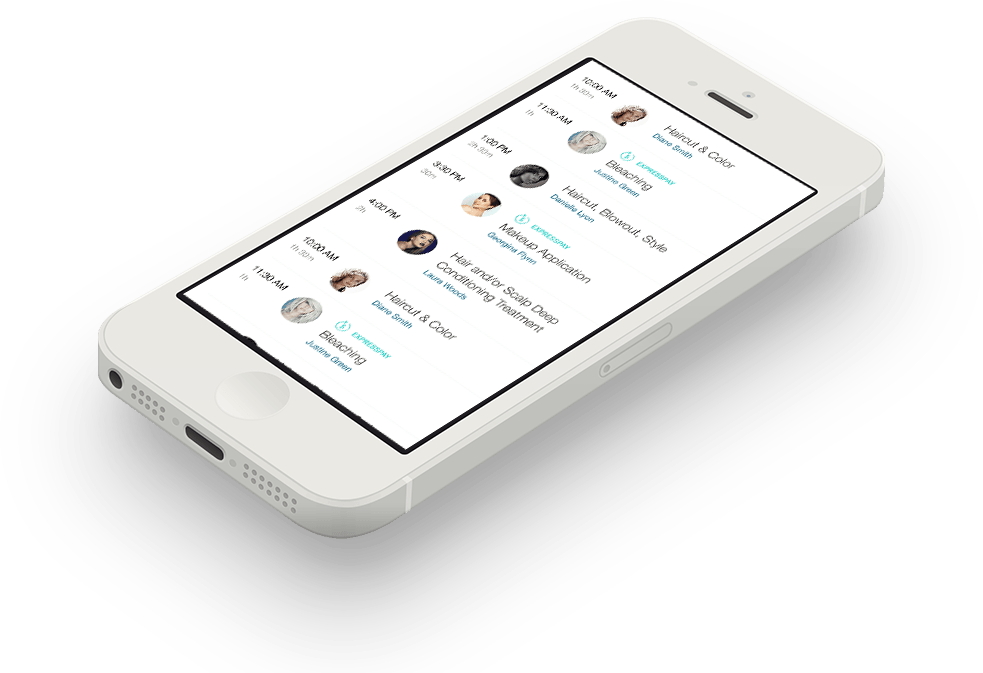 Simple and convenient
With ExpressPay, clients can add their payment method while booking to make checkout a breeze.
---

GET MORE CLIENTS
ExpressPay professionals are boosted in our directory.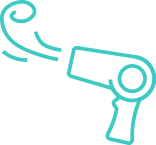 SAVE TIME
Don't worry about swiping, spend more time with your clients.

CHARGE FOR NO-SHOWS
Now you can charge a fee for late cancellations and no-shows.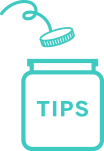 EARN MORE TIPS
Clients paying with credit cards tend to tip more.
How it works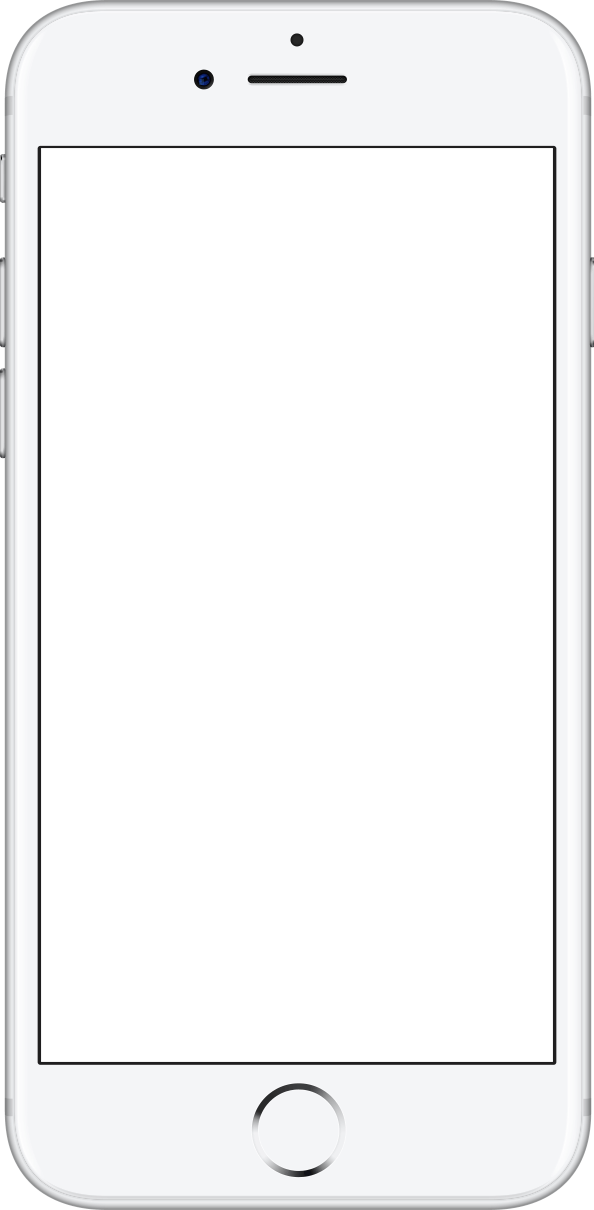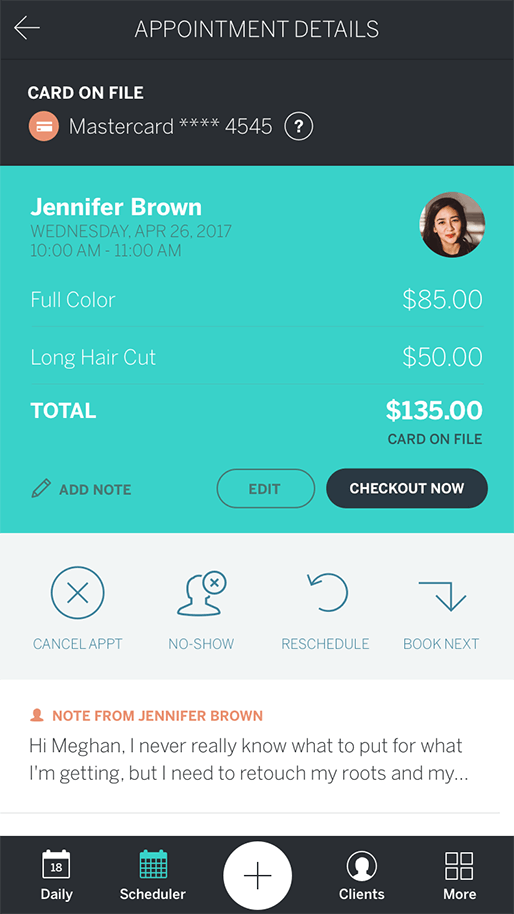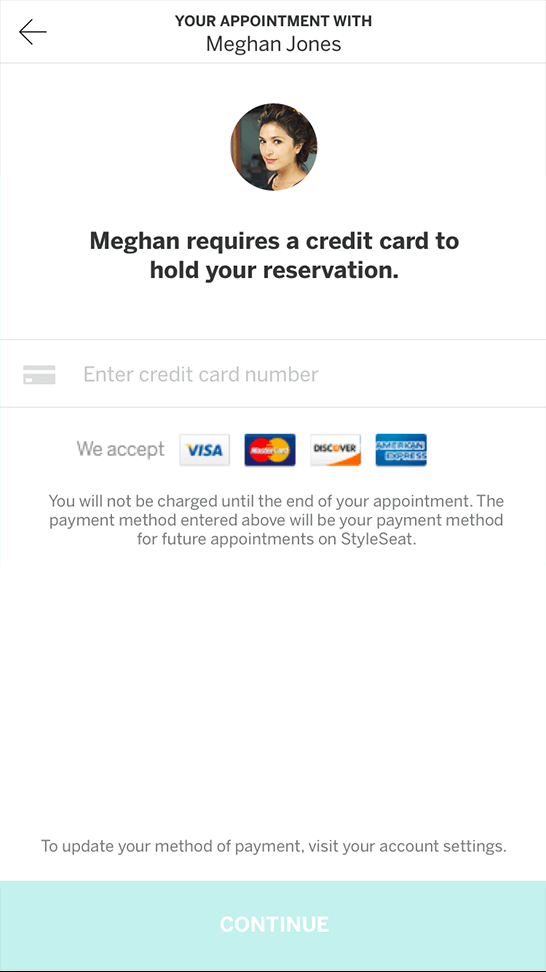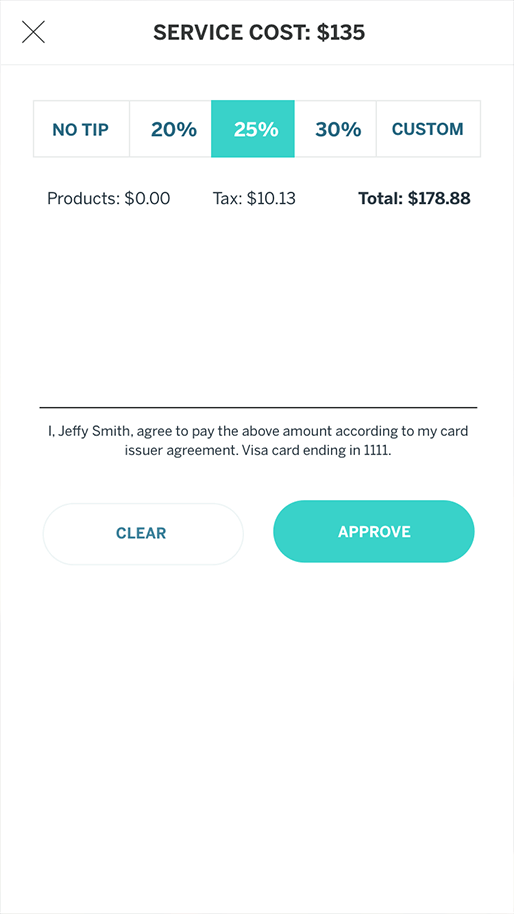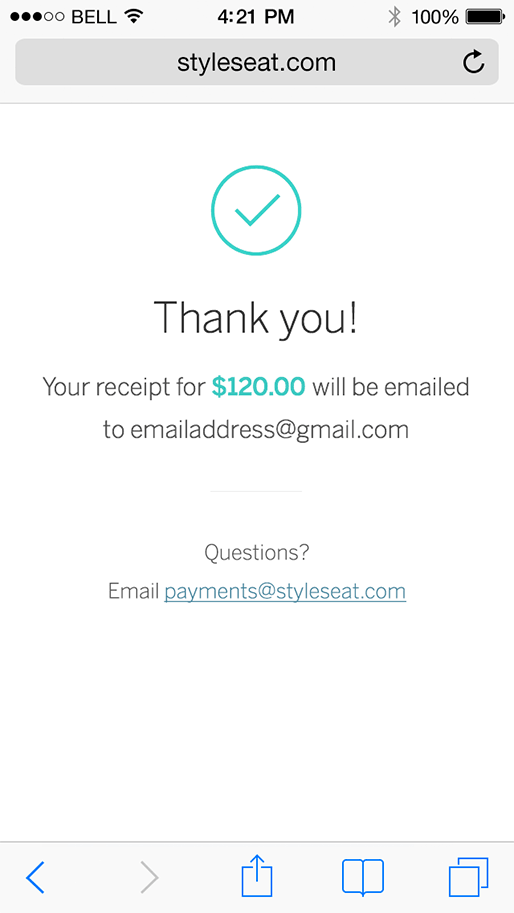 ---
Checkout your clients with ease

Look for the orange credit card icon which represents a card is on file. After the appointment, checkout your client with the tap of a button.

Enable no-show and late cancellation

You can choose your own policy - make it as flexible or strict as you need.

Optional automatic checkout

Simply change your ExpressPay settings to "automatic" and we'll check them out for you 1 hour after the appointment ends. Clients will tip through their phone.
Client Experience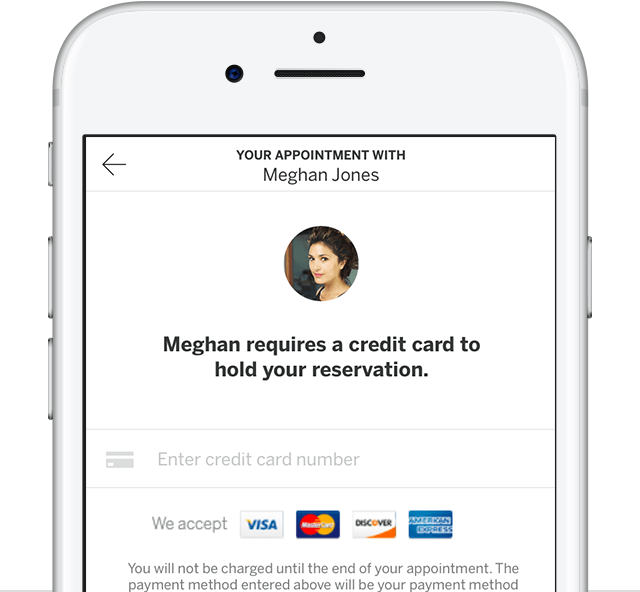 Booking
During booking, your client enters a payment card for the appointment. This card will be stored in your client's account for future appointments.
---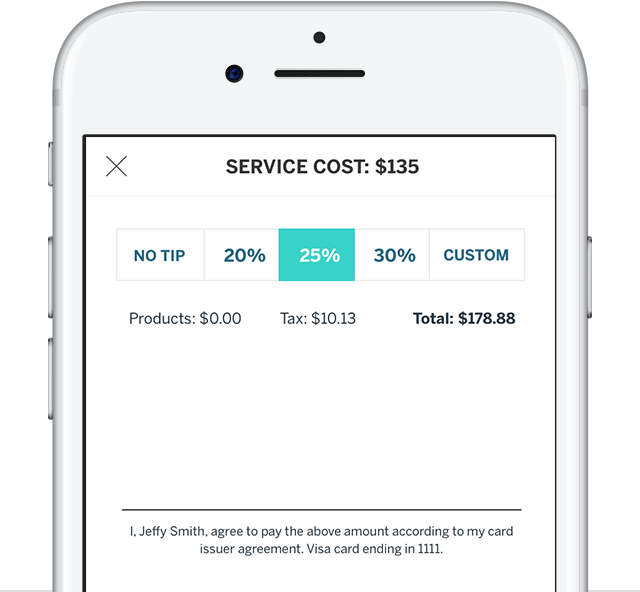 Tipping
Clients can tip and sign and the end of the checkout experience.
---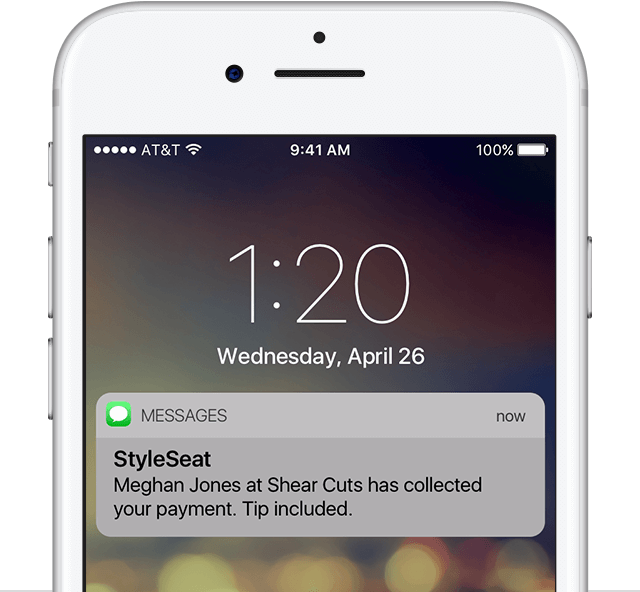 Payment
Charges are approved and your client receives an email and SMS receipt!
Learn more about ExpressPay for Clients
Frequently Asked Questions
How does ExpressPay help me get new clients?

Joining ExpressPay gives you an edge. ExpressPay professionals are boosted in StyleSeat search results and are highlighted in StyleSeat client promotions.

Can I charge for no-shows?

Yes! ExpressPay professionals can select a No-Show Protection policy. Whether you want to enforce your policy or choose to waive fees for loyal clients - you'll be in total control.

Are there any fees associated with ExpressPay?

The program is totally free to join! Transactions are subject to a 2.75% processing fee.

When will I be paid for ExpressPay appointments?

Payments processed before 4pm PST / 5pm PDT will be deposited next business day, typically by 7am PST. Exact deposit time will vary depending on your bank's policies and practices. All new payment professionals will receive payments in 2 business days until they are eligible for standard payouts. To become eligible, make sure your profile is complete, your identity is verified and your first subscription payment has been made.

How do I add/edit my bank account information?

How do I know which appointments are ExpressPay?

Just look for the ExpressPay icon! If the icon appears next to the appointment, the client has their card on file with StyleSeat and can be charged through ExpressPay.

When is my client charged for ExpressPay appointments?

Clients are charged when you use Checkout after the appointmet is over. If you are set to Automatic ExpressPay, appointments are automatically checked out 1 hour after end time.

How can I ensure my client is charged?

You will know the charge was successful when the appointment is checked out on your StyleSeat calendar & you receive an itemized receipt for the transaction.

How does tipping work?

At the end of the checkout process, you will hand your device to your client for them to select their tip and sign to confirm the charge.

What if my client adds services?

Update the appointment details within 45 minutes of the appointment end time by selecting "edit" from your schedule.

What if I'm set to Automatic ExpressPay and my client wants to pay in cash?

Select "Other Payment" and then "Cash" within 45 minutes of the appointment end time and our system will halt the autocharge. If your client tips in cash, they have an option to mark that on the tip screen so their tip will not be captured twice.

What if I'm set to Automatic ExpressPay and my client wants to pay with another card?

Select "Other Payment" and then "Credit" within 45 minutes of the appointment end time and our system will halt the autocharge.

Which appointments are eligible for ExpressPay Checkout?

Client booked appointments are eligible for ExpressPay if a client adds a card while booking or already has a card on file.

Appointments you book for your clients will be eligible for ExpressPay checkout if that client has booked online with you in the past, and has added a payment card.

Once an appointment has been booked, clients can also add a payment card and then change it to ExpressPay checkout. If that happens, you will be notified that the appointment has become ExpressPay.

No Show / Late Cancellation protection is restricted to client booked appointments.
Chargeback protection is limited for professional booked appointments. To help reduce your chargeback exposure, check out clients while they are present and obtain their signature.
Charging a client's card without their authorization is fraud, and will never be tolerated. Make sure your client has agreed to the appointment and total charge before checking them out, whether you are using their card on file or other payment methods.

How does StyleSeat handle chargebacks?

StyleSeat helps you contest any chargebacks issued by clients. If a client issues a chargeback you will receive an email from us requesting additional information about that appointment which we can use to help contest the chargeback. If the cardholder's bank rules in your favor, you will retain the payment and no fees will be assessed to your account. If the bank rules against you, the payment will be reversed to the client and a chargeback fee may be assessed to your account.

What if I have more questions?