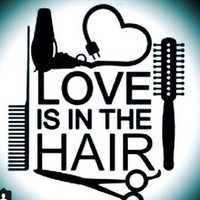 305
Specialty: Women's cut
Damon Alfonso
VIEW CONTACT INFO 15 Clinton St., NEW YORK, NY, 10002
Damon has been an innovator in creative hair design for 20 years, getting inspiration throughout his career from places all around the New York fashion scene.
Influenced by mentors such as world renown John Sahag, Oscar Blandi and Brad Johns, Damon quickly developed his own, unique style that reflects both his heritage and the inspirations throughout his career: transcending regional constraints of style by creating a holistic reflection of a globalized Zeitgeist, and blending timeless classics with forward-thinking disruption.
Following John Sahag's philosophy, Damon sees and uses hair as his aesthetic medium.
For him, hair is the ... (more)
Damon has been an innovator in creative hair design for 20 years, getting inspiration throughout his career from places all around the New York fashion scene.
Influenced by mentors such as world renown John Sahag, Oscar Blandi and Brad Johns, Damon quickly developed his own, unique style that reflects both his heritage and the inspirations throughout his career: transcending regional constraints of style by creating a holistic reflection of a globalized Zeitgeist, and blending timeless classics with forward-thinking disruption.
Following John Sahag's philosophy, Damon sees and uses hair as his aesthetic medium.
For him, hair is the most magical part of the contemporary outfit – the only part of the body that can be shaped like a piece of cloth, yet, always remaining uniquely personal and so much more than any piece of fashion can ever be.
This ambition – to craft shapes capable of complementing the most ambitious outfits while staying true to the deeply personal nature of hair – is the impeccable art reflected in every haircut created by Damon.
It is the art of crafting haircuts that naturally fall into place, perfectly – yet complement your style in a way beyond the capabilities of nature.
This commitment to aesthetic perfection, combined with Damon's uniquely genuine and likable personality, have made him what he is today: one of the most sought-after hair artists in the world's fashion hot spots - from New York to Hollywood, from Miami to Singapore.
previous
/image/gallery_image/745952/toggle-heart

doImageHeartClickCallback

doImageHeartClickCallfirst

/image/gallery_image/748292/toggle-heart

doImageHeartClickCallback

doImageHeartClickCallfirst

/image/gallery_image/751919/toggle-heart

doImageHeartClickCallback

doImageHeartClickCallfirst

/image/gallery_image/751932/toggle-heart

doImageHeartClickCallback

doImageHeartClickCallfirst

/image/gallery_image/748294/toggle-heart

doImageHeartClickCallback

doImageHeartClickCallfirst

/image/gallery_image/748299/toggle-heart

doImageHeartClickCallback

doImageHeartClickCallfirst

/image/gallery_image/751909/toggle-heart

doImageHeartClickCallback

doImageHeartClickCallfirst

/image/gallery_image/751905/toggle-heart

doImageHeartClickCallback

doImageHeartClickCallfirst

/image/gallery_image/751922/toggle-heart

doImageHeartClickCallback

doImageHeartClickCallfirst

/image/gallery_image/751923/toggle-heart

doImageHeartClickCallback

doImageHeartClickCallfirst

/image/gallery_image/751925/toggle-heart

doImageHeartClickCallback

doImageHeartClickCallfirst

/image/gallery_image/751929/toggle-heart

doImageHeartClickCallback

doImageHeartClickCallfirst

/image/gallery_image/751935/toggle-heart

doImageHeartClickCallback

doImageHeartClickCallfirst

/image/gallery_image/751936/toggle-heart

doImageHeartClickCallback

doImageHeartClickCallfirst
next
Kropps & Bobbers @ Salon No.15
15 Clinton St.
NEW YORK, NY, 10002
| | | | |
| --- | --- | --- | --- |
| Thursday | 2:00pm | — | 8:00pm |
| Friday | 2:00pm | — | 8:00pm |
| Saturday | 2:00pm | — | 8:00pm |